Grow your website traffic faster
Blog content management software & SEO tool 
The easiest and fastest way to manage your content – create, collect, organize, improve, SEO optimize for keywords, schedule, and distribute your blog posts across multiple platforms.
A new blogging tool that takes the stress out of SEO and blog management.
All-in-one tool to simplify your entire blogging process
Unlike other solutions on the market, Blogely integrates with WordPress and provides an all-in-one platform that solves bloggers' biggest headaches.
Bloggers will no longer have to switch between incompatible software programs, deal with glitchy plugins, or pay for expensive SEO services. Our system combines all needed services into one intuitive platform that helps to save time and money while boosting blog's exposure.
Stop buying expensive ads. Start growing traffic organically.
To get more online business – you need traffic on your site. To get traffic to your website – you need a Search engine to show your site in SERPs. There are two choices – pay for ads (extremely expensive) or get organic traffic. As simple as that. 
Organic rankings in Google is still one of the best ways to increase traffic and market your site or business online. To get good rankings on Google, you need content. Great content and lots of it. So, creating blog content is the way to increase your business.  This is how Blogely can help
By strengthening your writing game
Easy-to-navigate

content system with a rich text editor and variety of tools to create great content
Gather all of your notes, research and writing in one easily manageable place
Write using Draft-Craft: a unique, clean, and intuitive workspace
Multiple importing and exporting options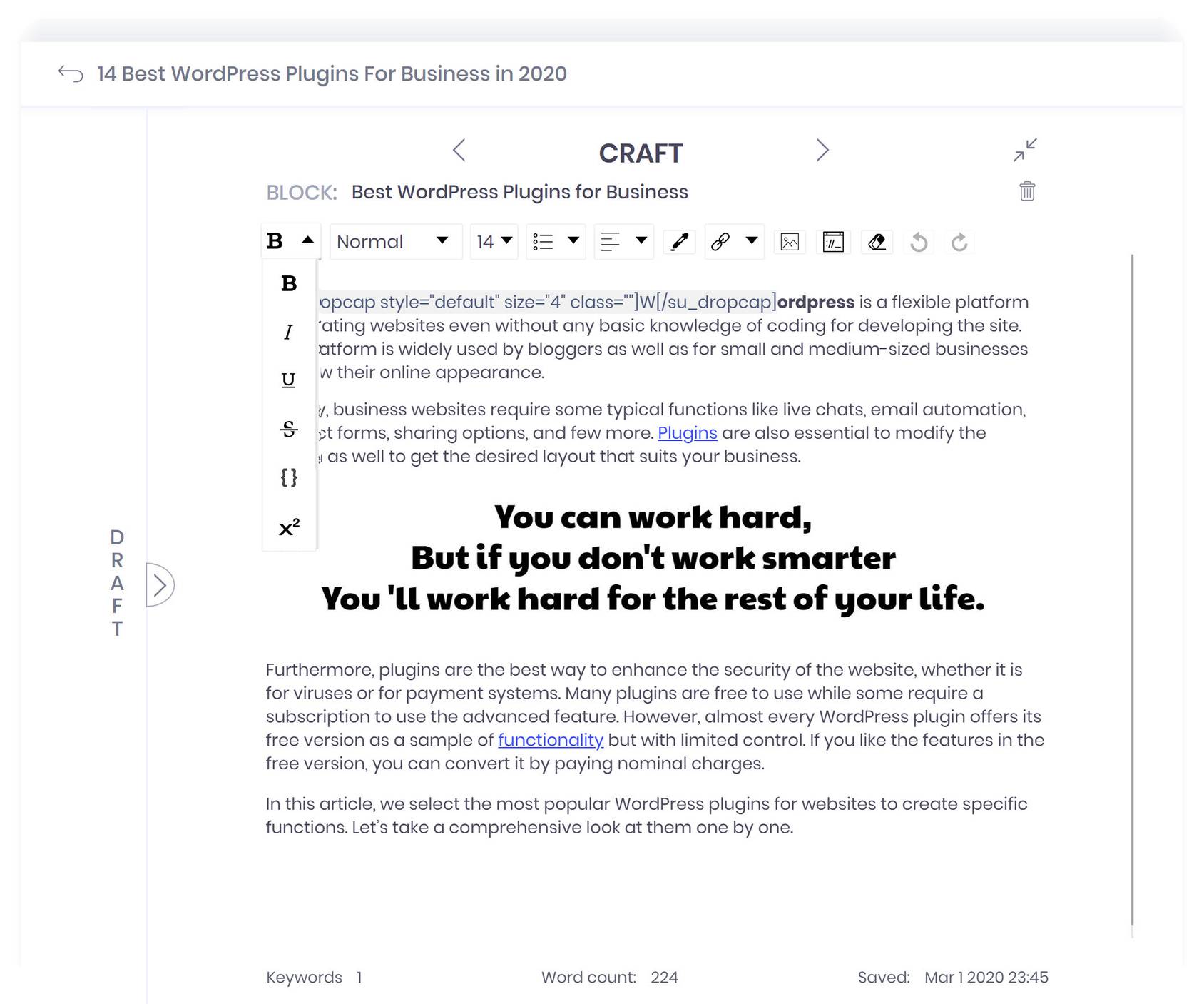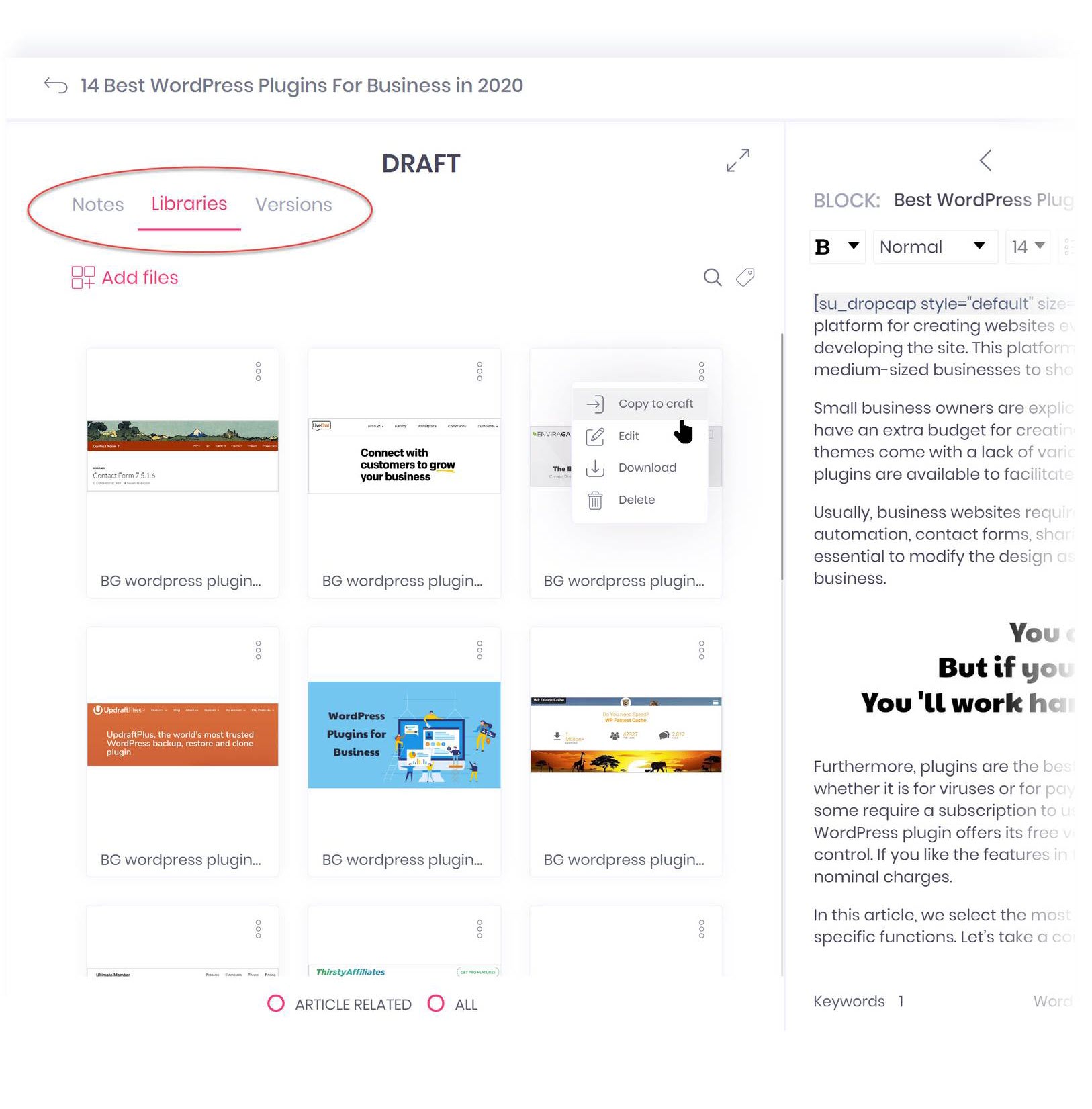 By better content management
Complete digital assent management: organize easily all projects, notes, ideas, and snippets in one place linked to your article 
Straightforward collaborations and commenting  
Painless editing, easy content enhancements, backups and versioning
By easy & quick SEO optimization
Improve your site ranking with built-in On-page SEO optimization tools 
One-click analysis of blog post technical SEO score
Stay in control of all selected keywords and its details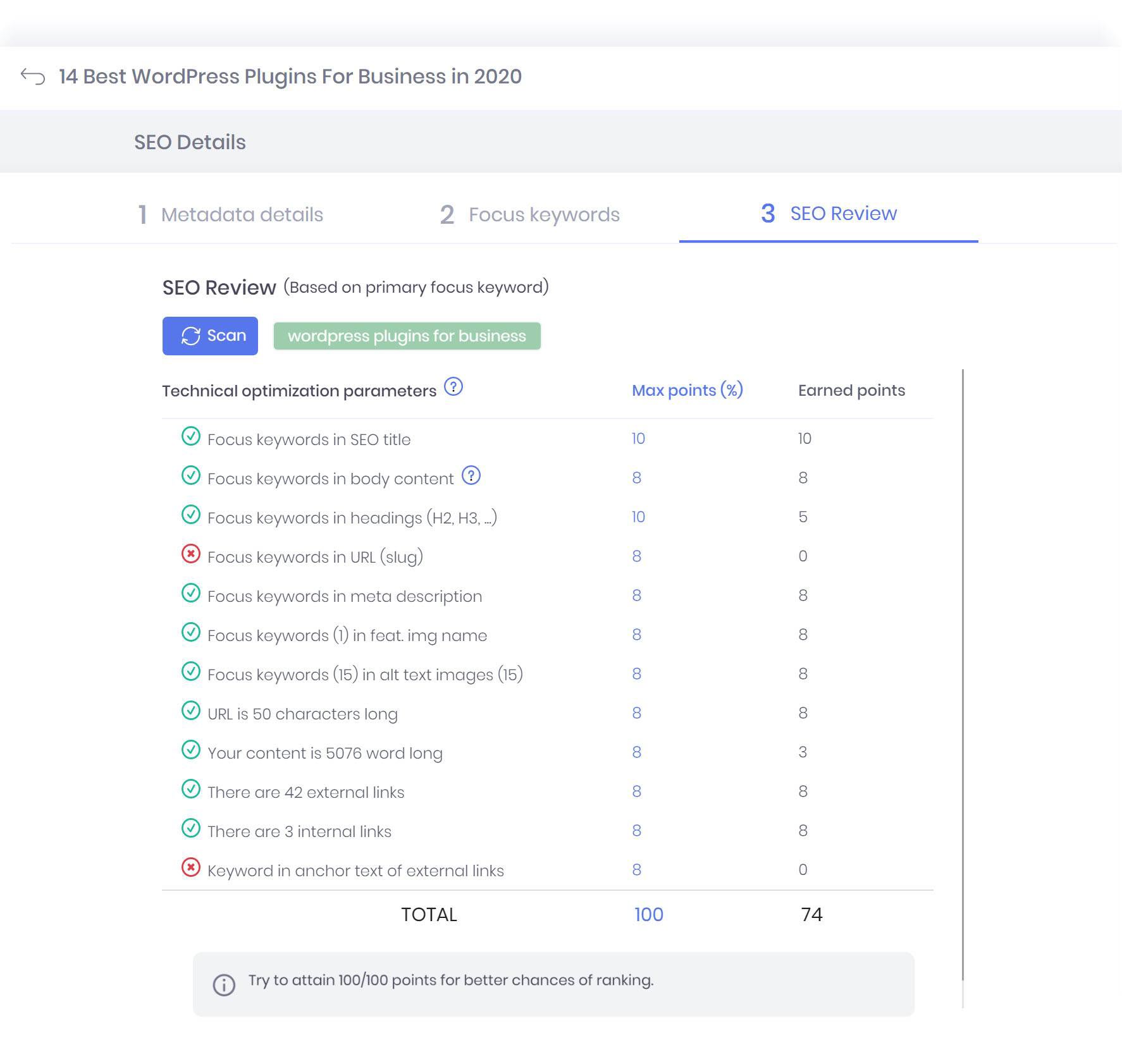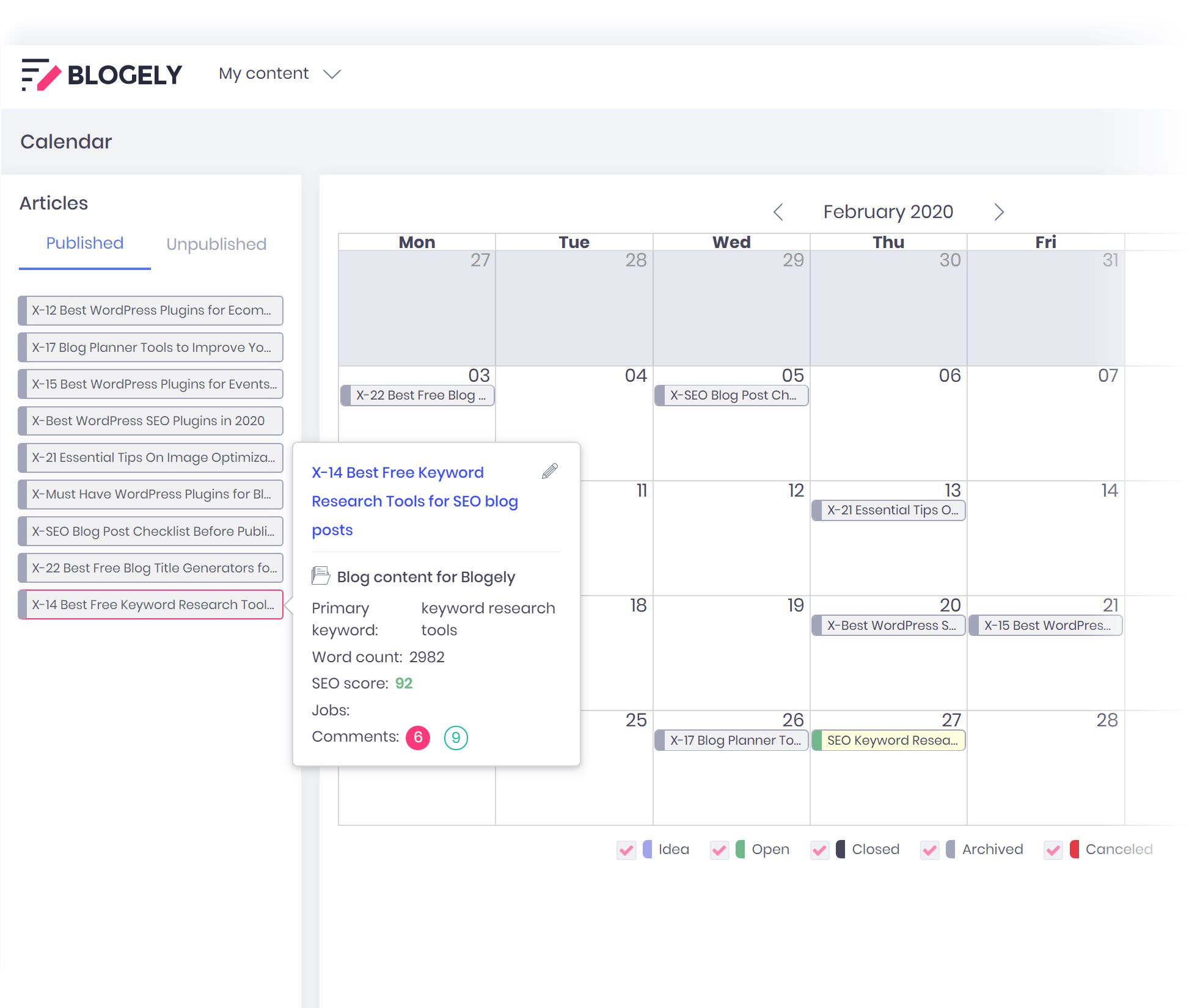 By simplifying publishing, syncing, and sharing
Simple editorial calendar with global visibility of scheduled and unscheduled posts  
Full management of blogs without WordPress complexity
Effortless sync to WordPress and Social Media sharing 
Easy distribution to multiple platforms from one place
All-in-one app that lets you to manage your blog
Built for bloggers, Blogely lets you plan and create all your writing content in one place. Seamlessly manage, collaborate, edit, and share on multiple channels – all while saving you time and energy. Check below how it is being done.
Use Chrome extensions to collect thoroughly researched references and pieces of content

Use unlimited rich format notes that are easily linked to your blog

Keep all files and documents related to the article within reach

Quickly drag-and-drop blocks of content

Save and reference unlimited backups of your blogs with one click

The convenient split screen Draft-Craft view helps you improve your writing performance 

Use tags to separate and find notes

Powerful in-content search engine
The first all-in-one tool that takes the frustration out of blogging. Increase your web traffic and create more valuable content, without having to jump through a million hoops. Blogely goes beyond keyword information and shows you just how well your blogs stand up to Google. With end to end management for all your blog content, Blogely is the most comprehensive blogging tool out there, and we are ready to prove it.