Copywriting vs. content writing
Today, the two most powerful tools of digital marketing are copywriting and content writing. Every business aims at targeting more audiences and influencing their choices to gain more sales and meet profitability goals. For the achievement of that aim, both these writing techniques play a vital role.
"I do not regard advertising as entertainment or an art form, but as a medium of information. When I write an advertisement, I don't want you to tell me that you find it 'creative.' I want you to find it so interesting that you buy the product." ― David Ogilvy on Advertising
Often people confuse one form of writing with the other, but there are distinct differences.
The purpose of copywriting is to sell. It is the art of persuading someone to do something.
Content writing is about writing anything. It's journalistic.
Today's customer is sharp. He is ready to know about your services and products but not ready to be oversold. That is why organizations need to make mindful use of both these techniques to captivate and engage the audience.
Let's dig a bit deep in both these terms and get to know some easy steps to create amazing drafts of copywriting and content writing to balance your marketing strategy.
What is copywriting?
Copywriting is the art of producing content for publicity or advertising. Copywriting captures the attention of the audience and convinces them to buy or invest in your product or service. In a lot of ways, copywriting is a type of sales tactic in which you convince your target audience to take action by converting them through your content.
However, copywriting is much better than a sales team. While a salesperson or team targets a group of customers at a time, copywriting engages a broader audience in the least amount of time through billboards, blog posts, magazines, newspapers, etc. A good copywriter can understand the human psyche and can convert this knowledge into sales leads.
Why copywriting?
Copywriting is the glue that ties the marketing strategy and goals of a business. It provides a foundation to build your SEO and marketing objectives. Nonetheless, only compelling and engaging content can convince customers to buy your service. The better the content, the more capability it has to convert its readers into customers.
By leveraging your writing to create compelling stories, you hold power to unlock unlimited growth for your product or company by converting readers into potential customers. But, if you write generic content that does not focus on the reader and its needs, you may struggle to make even a single sale.
"61% of consumers are influenced by custom content." – according to Dragon Search Marketing. It is huge!
Why do companies hire copywriters?
In the world of today, brands are fighting hard with each other to retain or increase their market share. The most essential factor in increasing market share comes from promotion and advertisements. This is where copywriters come in. Copywriters are generally part of the advertising team whose focus is to produce killer content to capture the attention of the audience. However, to successfully create engaging content, it is important to thoroughly understand the product you are writing for.
A copywriting professional has a lot up his sleeves that can help companies and brands grow their business. Copywriters can optimize posts to reach a larger audience, manage social media accounts, and develop creative ideas that can generate more traffic and sales.
5 copywriting tips to keep readers engaged
Starting any content with boring sentences can destroy your sales and marketing dreams in a heartbeat. 55% of the audience only devotes a few seconds to each article. This means your content must be engaging enough to hook the audience in the first few seconds.
If you fail to retain the audience, you will not only lose a reader but also a potential customer. It is important to follow a few guidelines and tips to better understand the type of content needed to hook the audience. Following is a list of tips and tricks that can help enhance your copywriting skills.
Copywriting Tip 1. More research means better content
Research is one of the most important aspects of copywriting. Stuffing your mind with loads of information not only enhances your writing but also helps with the thinking process. More research means you have a better idea of your product and your competitors' products. This information can then be translated into exciting taglines, rhythmic jingles or strong descriptions to attract buyers.
The best copywriters dig up data until they have valuable information to draft convincing, persuasive content that sweeps the audience off their feet. Gathering just enough information to write a commercial or blog post is not sufficient to attract the audience. Always try to bring something unique to the table that can convert the readers into customers.
Copywriting Tip2. Always choose quality over quantity
Never compromise on quality for the sake of quantity, especially if you are a copywriter. A copywriter's job is to attract the audience with minimal content. This does not mean that you can't use lengthy posts to convert readers. However, the most impactful copywriting styles are short, concise, and loaded with powerful language.
Compelling content not only keeps the reader engaged but is also hard to forget. Creating such content requires a lot of practice and research, and yet – it is possible. People have short attention spans. You have a much better chance of connecting to the reader if you keep written content to the point and cutting on the fluff.
Copywriting Tip3. Focus on the audience
The key to boosting your sales through copywriting is by targeting a hungry audience. Unless you focus on the needs and wants of the readers, you cannot create desire. Without desire, the audience has no reason to buy your product or service. Without indulging in fake promises, research, and focus on the benefits your audience is looking for.
Great copywriters write precisely what the readers want to hear. When their interest is triggered, they jump in and present the product as a solution to their problem. When you give the readers a reason to buy your product, there will be an increase in conversion rates and sales.
Copywriting Tip4. Visuals matter
'Copy' is the most important thing to worry about, but it is not the only factor in engaging the audience. If your content is not inviting to look at, nobody will bother to read it. With the endless amount of written content that floods the readers' lives every day, they only stop and engage with what is visually appealing.
Following is a list of tricks to give your content an appealing look:
Use short sentences and catchy phrases – humans have short attention spans and can quickly lose interest in lengthy pieces.
Use more headings and easy to read font style.
Bring variety within the text; bolding or underlining specific sentences can help the audience navigate through essential pieces of information.
Use bullets, numbers, or lists to enhance readability.
Copywriting Tip 5. Compose with a purpose and avoid distractions
With the recent success of content marketing, companies have started focusing on generating more and more content, forgetting the purpose of writing material in the first place. Copywriting only has one purpose, sales. Every sentence you write should take you closer to your ultimate goal. Good content that has nothing to do with the marketing strategy only creates distractions.
Unless you can sell products using your writing skills, you are wasting your creativity and time. Avoid distractions and focus on engaging the audience and building trust to ultimately increase sales.
How can you become a good copywriter?
A good copywriter understands the need to research not only the target audience but also the brand he is selling for. The content of a great copywriter is a combination of wit, information, and persuasion to convince the readers to take action. A good copywriter will:
Simplify complex ideas and explain them clearly
Use storytelling to persuade readers
Concisely put his ideas across
Understand the needs of the audience and create content that is highly-persuasive
Research market and brand
Generate content according to sales and marketing objectives
What is content writing?
Content writing aims at providing entertainment, information, and education to readers. It evokes interest in readers to know more. Content writers write blog posts, articles, or books (novels, short stories, scripts… etc.)
The crafted content ensures to build and strengthen the relationship between brand and readers.
77% Of Internet Users Read Blogs. Source D. John Carson
Striking points of content writing
Use of keywords to enhance search engine visibility
Well-structured and captivating content
Flawless language and grammar
New and engaging content ideas
Brevity and coherence
Perfect alignment with clients' needs and demands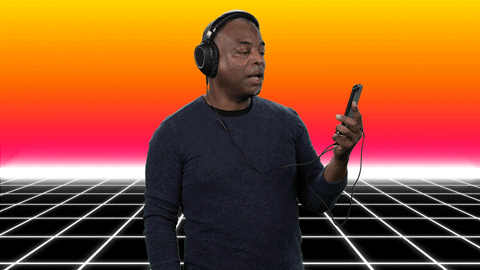 Why content writing?
Content writing turns site visitors into loyal clients, and it is an integral part of online marketing for the promotion of business. It is the way to brand yourself. It is not about writing only, but it is about producing quality content. It makes people trust, rely upon, and invest in buying your product.
Well-written articles get good rankings in search results and gain rewards that speak for businesses. Remember that content writing is selling ideas while being a part of a marketing campaign. Content writing brings individuality and reputation to flourish your business in the long run.
Content writing offers numerous opportunities to write different types of content including
Blog posts
Articles/News articles
Magazine features
Email newsletters
White papers
Social media posts
Podcasts
E-books
Books
TV/film/radio
5 Tips for Persuasive Content Writing
If you want to generate leads in B2B marketing, then writing exceptionally engaging content is a must to bring success. Relevant and engaging content is just as important as the design of a website and UX design of the offered product. Over 90% of companies rely on their content to attract the attention of audiences to drive maximum traffic to their website.
In short, content plays a vital role in building trust and raising the sales and success bar of a brand among customers and making it a leading name in the industry. If you want to unleash your hidden potential of content writing, make use of these 5 tips while aiming to write an interest-grabbing content.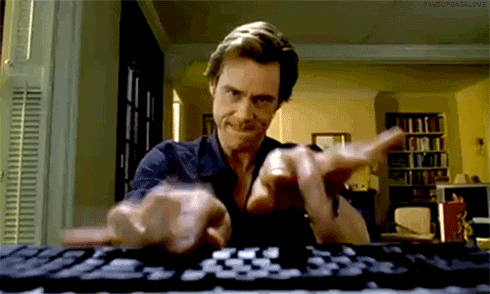 Content writing Tip 1. Use a head-turning headline
Headline matters because if the cover of a book will not be interesting, no one will buy it. That is why it is necessary to make effective use of the headline to compel readers to know more about the topic. Without an interesting headline, the content can't play well to achieve the desired target. So ensure that the headline you want to use compels readers to go through the whole content.
After the headline, there is a margin of only 3 seconds to keep readers intact. The first sentence determines whether the readers will read the content or not. The hook sentence ought to catch readers' attention and direct them to go through your point of view.
Content writing Tip 2. Proper format
Content writing is much like storytelling. You cannot start with the end. Follow a proper arrangement of ideas. Format aids in stirring emotions to captivate readers' attention. Keep a single point in your consideration before you start writing and try to connect back to that point as much as possible.
From the beginning till the end, it should be engaging so that readers might not lose their interest without reading the whole piece of writing. Instill and maintain action in your writing with the finest blend of powerful style, word choices, and sentence structure. It should be direct, persuasive and punchy.
Content writing Tip 3. Stay in research mode
Before you start writing, research well about the topic. Develop a comprehensive understanding of the topic you are going to write about. Statistics, metrics, and data support your point of view and enhance its authenticity.
Content is the king, if you know your target audience and write content based on their interests. Use your words to paint a clear picture for them how your brand's services and products are well suited to their needs.
While you are analyzing your target audience, also keep an eye on your competitors about what they are writing and sharing. This will give you valuable insight to develop effective ideas for your content.
The research will help you write amazing content to make a significant difference in terms of boosting brand visibility, web traffic, generating leads and achieving revenue targets, so keep your research mode on to be a successful content writer.
Content writing Tip 4. Focus on a single topic and use a unique voice
Keep your content focused. If you will continue hopping around aimlessly and divert from the main topic, you will lose the interest of your readers. Make careful use of a few relatable instances to heighten the impact of your content but prime focus and details should revolve around the topic under discussion.
The website audience wants to get information about the topic and not the remotely associated details to it. So an accomplished content writer always ensures to keep his content focused and well aligned to provide informative details to keep the audience engaged.
Create exclusive and unique content. Your words are the voice of your company; they are the identity of your brand. It is imperative to adjust the tone of your content to your brand persona, goals and targeted audience. Your approach and tone will establish a long-term relationship between you and your readers. Focused and unique content will bear its rewards for the business.
Content writing Tip 5. Proofread, edit and optimize your content
Thoroughly scan your draft before posting it. Polish its rough edges to make it more dynamic and easy to read. Check for plagiarism and grammatical errors. Always keep this fact in mind that a good story comprises of language proficiency, immaculate grammatical skills and unique content.
Proofreading will help in removing maximum possible spelling and grammatical mistakes from the content before publishing it. The quality of content improves, once it goes under a few rounds of edits.
After proofreading and editing, now comes the optimization stage. The best content is the one with short sentences, short paragraphs and bullet points, numbered lists and subtitles to motivate readers to read the whole article. Optimize your content using best search engine optimization (SEO) practices and content strategies to appear in more searches.
How can you become a good content writer?
A good content writer can write well researched, SEO optimized articles that help build a brand's image. Such content is free of any grammar or punctuation issues and has been proofread to perfection. A good content writer will:
Come up with creative ideas to engage the audience
Use appropriate keywords to rank an article on search engines
Proofread and edit content for clarity
Use compelling language to keep the reader glued
Research the topic to enhance credibility
Add headings and short paragraphs to increase readability
Copywriting Vs content writing – key differences
These both tools of digital marketing have different styles and purposes. The main differences between these two forms of content creation are:
Purpose – copywriting is used to evoke activity from the audience. It is a call to action. Content writing educates, entertains, and engages the audience.
Medium – copywriting can be seen on landing pages of websites, product descriptions, and advertisements, whereas content writing can be seen in blog posts, articles, infographics, podcasts, and reviews.
Length – copywriting is short, sweet, and crisp, unlike content writing, which can be spread over pages. Copywriters express their ideas in words. They strictly follow the word count. They use brilliant taglines, captivating headlines, and enthralling tidbits to elicit a response from the audience. Content writers are not word bound. They are not much concerned with persuasion and action. Their purpose is to amuse their readers with their content.
Personality – copywriting brings forth a brand's identity. It is well-aligned with the tone of the brand, whereas content writing does not require the use of language to reflect the voice of the brand. It gives freedom to the writers to reveal their identity and style. It is the brand vs. the writer.
Relationship to selling – copywriting is related to sales. Its goal is to secure sales. The goal of content writing is user engagement and education and building a trustworthy relationship with customers to keep them interested in products in the future.
Content writing vs copywriting – which one is better?
Copywriters are professionals that possess the ability to write content that has the power to boost conversion rates and drive up sales. Being a good copywriter takes years of practice and hard work to master. However, if you are a beginner, starting out with content writing is the best way to go. A copywriter has the job to persuade the writer to buy the product or service, which is much harder to do especially without practice and experience.
Content writing, like any other type of writing, requires practice. But, a content writer only has to focus on engaging his audience. You can start content writing by simply picking up an issue or finding exciting topics to research and write about. Once you are done with your write up, edit it meticulously to correct mistakes and make your writing foolproof.
Bottom line
A copywriter's goal is to persuade people to buy products or services. On the other hand, content writers focus on building trust between the writer and the reader by engaging the audience. To truly capture the audience, one needs to focus on both copywriting and content writing. The purpose of content writing is fulfilled when it manages to build a rapport with the reader. This is when a copywriter is needed to convert that trust into sales.
While content writers always have to focus on the creative side of things, it is not the responsibility of copywriters to focus on innovation. Copywriting focuses more on the human psyche and choices that require years of practice to hone. In the world of today, copywriters and content writers need to work together to create lasting relationships with customers. Although they have different responsibilities, it is important to include both types of writers when creating a website or social media platform.
Related posts
Please follow and like us: