What are the best blogging sites for writers?
CMS stands for a content management system, is software that allows you to build, manage, and update your website content. Today, getting started as a content writer has never been simpler. With CMS no more manual HTML code. Whether you are planning to begin your site for a journal, become a freelancer, or perhaps just showcase your work portfolio, you need a good CMS platform that fits your needs. You need to decide what will be the best platform for blogging.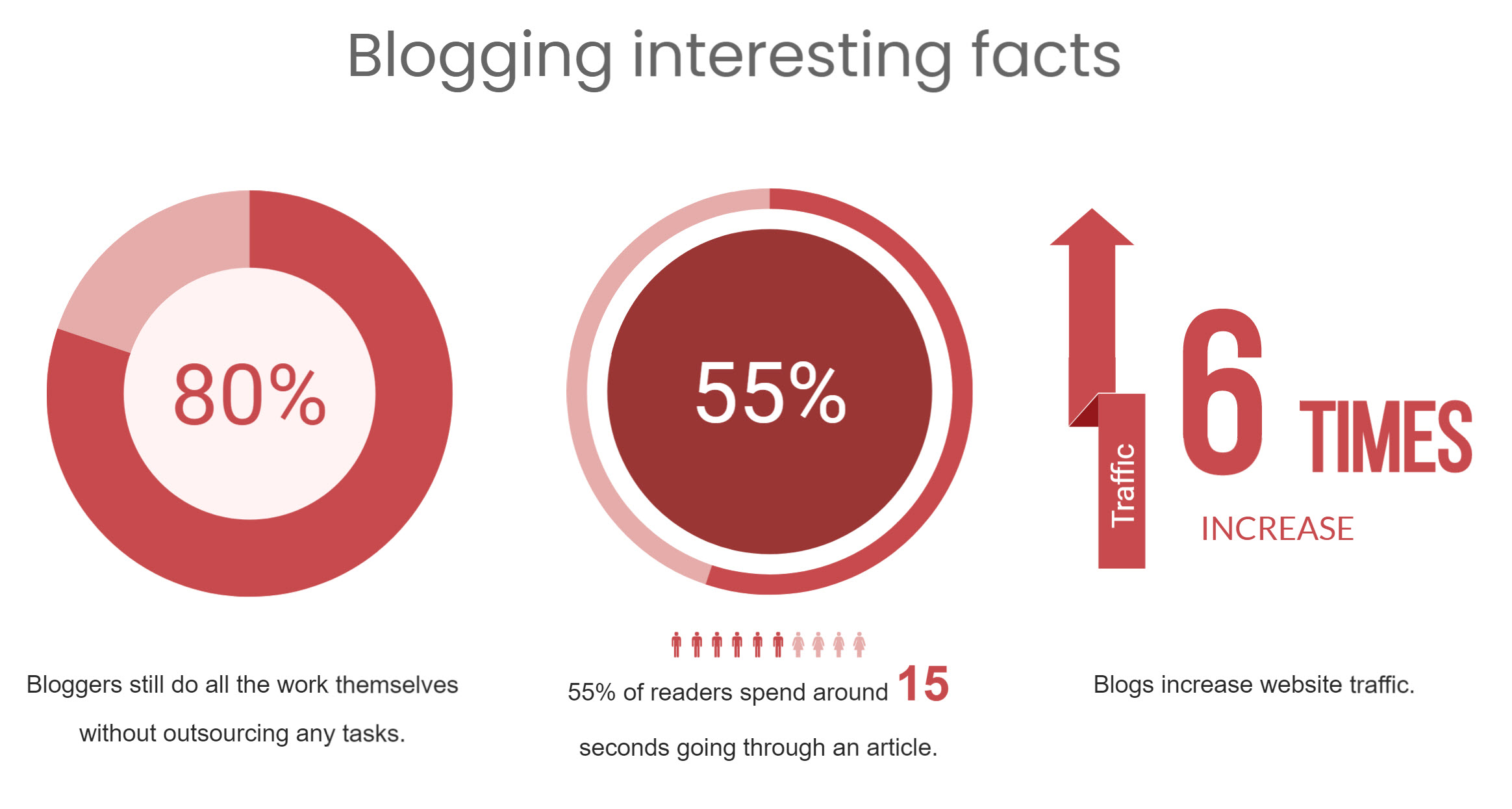 This post is focusing on helping newbies in picking the best CSM platform. Knowing the best blogging sites for writers you can showcase your writing portfolio. It also will be helpful for authors who still decide if they want to spend money on better design. Here we will review a few major CMS platforms.
What to Look for in blogging platform
Now, before kicking off your success journey, you might want to understand the basics of emerging as a writer. Finding the right blogging platform for your career is an important decision. Which blogging platform will meet your needs? This will be the initial foundation of your website, helping you to publish your content. There are several platforms to get started with, each with their own set of benefits and drawbacks. Either way, you need to make a choice to assure the level of success you are planning to achieve.
When looking for the right blogging platform, you might need to go around a few things first. Including choosing the platform with your technical comfort level, deciding your price range, or will you be going after monetization in the future? Moreover, the versatility and security of a platform also ensure the guarantee for success if you are planning to go long term. This article will be covering it all, including the comparisons, price ranges, technical levels, and the popular ones amongst writers.
Now before diving right away with the comparisons, why not discuss the significant key points you should be keeping in mind before deciding what CMS to choose as your website's blogging platform.
Consider your technical comfort level
Being a tech-savvy person, you might be comfortable working around any platform just after watching a few tutorials. But is it necessary for you to learn a platform first and then start off as a writer? Why not choose a more natural approach for a blogging CMS and focus on your content? What if you are a beginner on the internet but great with your content? Just go ahead with the most suitable platform to operate, and once you understand the basics of a CMS, you can migrate to better ones available in the market. With all the comparisons available in this article, you get to choose the perfect CMS suitable with your market, and your blogging experience.
Space offered by platforms and your needs
Again, before getting started, you must learn about the basic requirements your chosen blogging must-have. These include the features that are offered by the hosting of the website CMS platform. This review would help bloggers with image-heavy sites. Moreover, if you have the budget and you are coming up with something like a digital magazine, the space requirements might be important to you than an individual lifestyle blogger.
SEO and monetization
Getting in a competitive world, most of the blogging platforms offer great SEO tools helping you beat your competitors. Still, each platform has its pros and cons.
WordPress.org
WordPress.org blogging platform should deserve a "people's choice award," by being one of the most common blogging sites for writers. The platform was introduced in May 2003, and this tool was very well received by the internet community. It helps bloggers to generate more money than a regular corporate job, before even moving on making decisions, WordPress might be your first and final choice to go after for starting your blogging career.
This tool has been open-source since the beginning and has PHP Developers continually increasing the number of quality themes and plugins in WordPress.org library. These themes and plugins can help you achieve anything from creating all sorts of interactive forms to collect your users' information and also helping maintain a modern-looking design for your Blog. When it comes to content management, this blogging platform has made it even more comfortable with its wide range of available plugins helping you to craft posts or pages with its drag-and-drop page builders. WordPress dashboard can quickly help you navigate around posts, themes, and plugins.
How to get started?
This brilliant platform brings a lot of value to businesses around the world, making it easier for bloggers and business holders to construct and navigate their websites with its more comfortable drag-drop features. Hearing so much about this platform, you might Google it right away, but before that, when searching for WordPress, two similar results appear, including WordPress.com and WordPress.org. It is a tough choice as a starting Blogger for what to choose. The main difference is WordPress.org is an open-source CMS that you can install on your own server, and WordPress.com allows you to host our Blog on their own website. Below is a short comparison between these two options.
WordPress.org
WordPress is available as a CMS on this link, and all you need is to buy a suitable hosting where you can install this platform. Most of the hosting providers offer tools in their servers, which can assist you in completing the installation with just a few clicks. You can hire someone to choose the right themes and plugins for your Blog, or if you are comfortable with taking every step in your own hands, after watching few tutorials over youtube, you can get started with the Blog Designing yourself.
On the other hand, WordPress.com offers a pre-installed version of its CMS coming with a free wordpress.com domain for starters. Both these sites have their pros and cons to them, discussed in the infographic below.
Having everything you may need about WordPress, you might have already decided what suits you the best as an upcoming blogger. But our personal favorite has always been WordPress.org as its a lot more customizable and cheaper to work with compared with WordPress.com.
Blogger.com
Blogger … – as the name goes, this Google-owned tool has been helping beginners to start with their blogging career quite faster than any other platform available. Being the 2nd most favorite blogging platform in America, this tool has it all. Whether it is ad monetization or if its security, with Google behind its back, its confirmed nobody can get inside your blog with you giving away your Google login information.
Starting a blog, you will not be looking into going rich overnight, but growing your content would be your only focus for a while. Why not take advantage of the features offered by this fantastic tool while you generate a suitable audience before jumping into the bigger tanks. The ease this tool has to offer is difficult to find on other platforms, including easier-to-understand audience statistics, straightforward navigation, and quick setup. If you are not looking into buying your domain, you can use the free ones with "yourdomain.blogspot.com" extension. Even when it comes to designing Blogger.com has several free ones for you to choose, or you can also upload your own chosen one which you might find over the internet.
Lastly, being a Google's personally favorite blogging tool, Blogger is great with ad monetization! The ad policy for this platform is not as restricted when compared with WordPress. So if you are after earning from your content with time, this is the go-to tool you should get as a starter. This complete article being a guide to get an in-depth analysis of each platform, we have discussed the pros and cons of blogging on Blogger.com for beginners.
Pros:
A free Pre-installed SSL certificate to every website created with a Blogger.com subdomain
The initial pricing is entirely free with a free Blogger.com subdomain. Blogger also offers a custom domain registered to you with charges similar to WordPress.com
You can make easy money by engaging your audience with Google Products (i.e., ads)
Assuming you have been using Google Services and Products before, Blogger.com is much more comfortable to work with for the new Bloggers.
Minimal Interface, the design has been kept simple and straightforward, keeping the website's theme around a Journal or a Personal Blog for writers.
Integration with all available Google Products is much easier when compared with other Blogging Platforms.
Cons:
Blogger.com has focused on being a platform for Blogs, only making it more limited to offer versatility with time. It can be a problem for Bloggers who have gone professional and are planning to sell their products or services through their platform.
With its limited Designs and Functionality, a Blogger cannot compete the modern Blogsites in terms of Designs and Expansion.
When comparing with WordPress.com, Blogger comes nowhere near its competitor in terms of features and functionality. It is growing old and nowhere near the baseline for even the essential blogging features offered by WordPress.
With so many social and messaging products being shut down by Google, Blogger is always under the threat of getting killed just like it happened with Google+ and Orkut, taking away all the pictures, memories, and comments made by people with them.
Conclusion:
Having lesser yet more severe cons to Blogger.com, there are more pros to it than several other Blogging Platforms. We should not forget how much easier it is to set up if you have a Google account; you might already have a blog on Blogger.com. Being new to this domain to writing, Blogger can help you get a kickstart right away as a writer, with time we would recommend you to move on to a better tool like WordPress. Till then, enjoy the features, get used to the internet and, create a successful journey ahead!
Wix.com
Wix is another popular CMS for designing an excellent blog site. This tool has been upgrading over time. With 200+ applications to offer along with the simplest and easy-to-use interface, Wix has been growing & building a community of its users who single-handedly operate this CMS by themselves. When it comes to design and navigation, there can be no other more straightforward platform if compared with Wix.
This handy tool offers almost all kinds of modern templates so that you don't have to start from scratch and focus more on your content than your site design. Moreover, if you are still finding it hard to use this Platform, you can hire someone who gets the job done using freelance platforms like Fiverr, costing you the minimum charges for a fantastic blog design! Before you dive right onto the Wix website, there are a few concerns you should be going through first, both of them are discussed below
Cost
You don't need to spend a dime as Wix comes with its own free subdomain with an "xxxdomain.wixsite.com" extension. This offer might be viable if you are practicing with its page builder feature, or you are using this Platform for a university project. The free version comes with the biggest flaw of Wix ads appearing on every page and favicon in URL. On the professional end, taking Wix as your chosen blogging platform might cost you a bit. But this might help you attain more significant storage for arranging your content along with a great design under minutes. Wix lets you choose from a wide range of free templates for blogs, and its premium service can also help you lose the annoying Wix ads so that you can use your monetization strategy to use on this CMS.
Monetization & SEO
We can call Wix a longterm platform for small businesses, as considered a compatible tool with Monetization. Along with the SEO, this amazing framework is completely compatible with Google Ads, Business tag manager, and helps to keep up with the tracking using analytics. Being a beginner to Blogging, we can approve it for you; YES, you can earn through a Wix Blog or Website.
But still, when compared with the blogging giant, WordPress is always the superior one in any way possible. As per the recommendations, Wix is a great platform to host landing pages or use affiliate links or for dropshipping websites. Still, being a writer, you might have heard WordPress beats Wix by giving you the most friendly and long-term experience you can help using its free CMS.
As per our opinion, this platform can be the future of blogging, but not right now yet. Wix lacks several essential features, including Comments under the blog article, or it's harder to migrate the content to another platform when compared with other blogging tools in this article. If planning to move to another hosting, you would have to copy your content page by page to move it over to other CMS; this can be hectic and annoying if the number of posts is more than ten. While choosing, if you are planning to start a journal or a personal diary, you should look no further but choose Wix right away. But if you are looking for a cheaper or more blog-oriented platform, you can choose from a lot of other options available from this article.
Squarespace.com
Squarespace is yet another premium platform, used by top-class bloggers around the world. This tool offering its layout engine helps you to generate amazing designs for your blog, also letting you make changes to its pre-built design with its efficient drag-and-drop feature. Everything is in a grid-based system helping to align, drag and drop images, text in your best-decided place.
The number of users on this platform is still vague, but the Squarespace authorities mention they have "millions" of users currently paying them to use Squarespace. This premium tool offers complete monetization, so it is entirely reasonable to say, Squarespace is a platform which, if chosen, can go long term, you won't be needing the change to migrate your website with time.
Squarespace also offers different versions for you to choose:
Personal – $16 per month
Business – $26 per month
Commerce Basic – $30 per month
Commerce Advanced – $46 per month
With every package having additional features, the Personal one is quite cheaper yet doesn't have enough additional features, including custom CSS, or going for an e-commerce store. The Business and other packages are perfect for keeping a Business Blog up and running, also covering up your suitable e-commerce needs as well. Moreover, these plans cost you a lot cheaper when paid for a complete yearly package.
PROS
Your blog will be up and running forever as being backed by cloud hosting. No Downtime for Squarespace.
This tool offers excellent visuals, User-friendly, more straightforward drag-and-drop premium features.
Backend access on the Business package is excellent; you can look into developer options available through Squarespace making any custom changes you want.
Even when going custom, adding your code tweakings, this system is fully-secured as backed by complete customer support.
Squarespace has the most efficient responsive templates, completely compatible with different screen sizes adjusting automatically.
PROS
Not free at all. Available with a free 14-day trial, but you would have to buy at least the starting $16/month package to start a blog as a beginner.
Squarespace doesn't facilitate an autosave feature, which is another serious omission. A slight bit of human error might remove complete unsaved posts for a blogger.
It is a complete locked-down wall garden system. Not enough flexibility offered when compared with other powerful CMS, i.e., WordPress.
If you are new to blogging and are solely focusing on improving your writing skills only, then Squarespace is the platform you should be going with as your goto platform helping to take your blog to heights of success. Having complete maintenance, support, premium functionality, and unique visuals to offer Squarespace has been a favorite to several Bloggers out there. But if you are looking for something free yet more similar to this platform, then Wix and Weebly are another two good options coming with their free sub-domains to offer.
Weebly.com
Weebly is another example of an excellent site that can be perfect for welcoming the blogging newcomers to the community of the internet. This Platform is known for being similar to Wix, having a depth of features, and surprisingly robust hosting providers and also a fantastic drag-and-drop site builder quite identical to the Wix CMS.
Helping to make your decision easier, this Platform is great for starters who are looking to start a website as quickly as possible. Moreover, later on, if you have grown enough to move to a better CMS like WordPress, the migrating is quite more effortless but requires a bit of work. Weebly is quite exclusive and interactive for Personal Bloggers who got tangled up with the extensive WordPress options. This CMS can also let you build your blog around your company website or even an online store. But this Platform might appear dumb to those experienced geeky bloggers out there who have been using code to tweak their blogs.
PROS
Weebly is considered the most user-friendly platform, and they have been working hard for keeping this fantastic CMS sophisticated and straightforward in terms of design and navigation.
Weebly comes with 40 pre-built templates for you to decide your layout.
It is considered excellent for websites planning to go long term for its fast and robust hosting and navigation options.
 If you are willing to loosen those purse strings a little, you can get the pro version and utilize some exclusive features all in less than 12$ per month.
Using their connect plan costing you $5 a month, Weebly offers you a free domain for a year to the value of up to $20.
Perfect for writers not looking out to make coding edits.
Great Customer Support
CONS
The pages section tend to get too cluttered as per the reviews from several bloggers currently using Weebly
You can also not add custom content types, so you are forced to use the ones already present
Blog content movement is complicated has to be manually copied or via RSS.
Joomla
Joomla introduced as a website-portal based CMS. The community used Joomla as a CMS to work around Web Servers and dealing with the technical aspects of the process. This tool was mostly geared towards developers, letting them get their hands dirty while working around code and configurations.
Comparing with WordPress, this CMS has also been free and open-source for developers but gives a bit more developer-friendly experience. Being another PHP Based CMS, its extensions have helped to improve blogging experience for the geeks out there mostly.
Is Joomla great for Blogging? Yes, but mostly for its active community, which has been using this fantastic CMS for quite a while now. We can say this tool might be steeper, and you would have to spend some time around learning how to dive inside this wide-ranged CMS similar to WordPress. Comparing with WordPress, we have devised the Pros and Cons to this extensive CMS letting you decide on your own which can be the more straightforward approach for you to handle on your own as a Writer or Beginner to Blogging,
PROS
An active community that can assist you in setting up this complete platform all by yourself.

Highly customizable and recommended for bloggers who have a teeny-tiny bit of experience in tweaking web design layouts.

Completely free and open-source.

A lot more secure when compared with WordPress as the Developers maintain a list of extensions to fight the possible vulnerabilities.
CONS
Joomla has its on-page SEO extensions EFSEO, but not entirely useful when compared with YOAST SEO PLUGIN in WordPress.

Many plugins and extensions are outdated as the community is growing weaker, moving to more user-friendly platforms.

By taking a look at recent trends has shown a decline in usage, but it can still be a fantastic option for you.
Medium.com
Medium… – now for all you writers and storytellers out there, this might be the answer you have been looking for. Medium is an exclusive platform intended to target readers, also regularly known as a Blog host. Writers looking out for popular platforms specialized in assisting beginners to get started right away can tick mark Medium as their chosen platform right away. Instead of marketers and people looking to get some business, Medium has focused on providing a more thoughtful reading experience to its users.
When compared with Tumblr, Medium doesn't need much customization, and a writer can quickly get started right after signing up. The audience signing up on Medium is of readers who prefer quality writings over the content, which eventually leads them to buy products or services. On the other hand, writers who are contributing to this platform are more quality-focused and experimental with their content.
As per Wikipedia, Medium.com had up to 7.5 million readers registered to pay $5/month, letting the income divided proportionally amongst its writers depending on the number of claps they received for their content. Medium has been an income source for several writers considering this platform a perfect fit for a writer looking to earn a few bucks by posting quality and engaging content over its Medium profile.
PROS
Great for personal writers, bloggers – Large Publishers are always on the run looking for fresh writers with excellent writing skills.

Medium works like a social channel having its audience and has its methods of payment, letting Bloggers who are looking for a more Tumblr-like experience to earn with their writing skills.

Works like a digital magazine for its readers can help Businesses bloom in, raising more following if covering a Hot Trending Topic. i.e., Entrepreneurship and Technology

Engagement Metrics help giving direction to your blogging career
CONS
Such channels are not reliable, so you should also be focusing on a personally hosted website. Having an insanely dropping rate for readers, Medium has already closed two of its offices, and nobody knows how long they can host your content for you.

SEO is none existent. You can use Google analytics or strategies to rank your Story.

Intentions are purely for writers but not advertisers. Medium has made it loud and clear that this platform is here for the community but not for Marketeers or sellers.

You own the copyright to your publications, but they can Shadow, Ban, Delete your Story in a whip!
Final verdict – the best blogging site for writers
It is WordPress.org
While writing this article, we tried covering all the major and minor details for you to decide on what can be the best and suitable CMS for your Blogging Startup. We looked for all the features that we mentioned at the very beginning of this article. We helped you go through the details from each Platform, including the design, monetization, SEO, cost, and also the ones with easy navigation. Moreover, each Platform had an audience. For example, Joomla was great for experienced ones, but WordPress was for all. Wix was considered unusual in terms of design, and Weebly was great with efficiency. After all these detailed analyses, the final question arises on what Platform can be the best among all these mentioned, and if you have not decided one yet, this might be the last block you would be going through
While comparing all features, we concluded, and it is quite understandable how WordPress is the most preferred and popular amongst them all. With over 60 million websites running over the internet and over 18.9% of the top 10 million sites are powered by WordPress. We have highlighted all possible reasons, why do we think WordPress takes the lead overall mention Content Management Systems,
Introduced as a Blogging-focused CMS, this Platform now allows you to host complete e-commerce or business sites around your Blogging Journey.

You can take full control over your Blog's future, most of the customizations you can think of are possible with WordPress.

Being an open-source CMS, WordPress has the most extensive library of available plugins and themes to choose for a website design.

Whatever functionality you can think of, WordPress will have a plugin available to assist your Startup Journey.

Being free and available at WordPress.org, WordPress has an enormous user-base in the world, helping you find answers quicker than you can think.

There are hundreds of tutorials available over the internet, letting you craft your WordPress Website within a 12 hour time.

WordPress 5.0 is now competing for the drag and drop webpage builders available on its competitors, including Wix and Weebly.

Monetization is simpler and easier for businesses.

Lastly, WordPress is the most user-friendly and interactive CMS letting you decide the future for your website in terms of design, SEO, and handling.
Conclusion
While WordPress is the answer to almost all of the questions for blogging, still other platforms have their personalized features to offer to attract different communities of writers to their Content Management Systems. Without learning about your niche, your decision making power might make it difficult for you to decide, so we would always recommend selecting your targetted audience first as no writer writes for himself if he wants to join the internet.
Without a questions… WordPress is clearly dominating the marketplace.